Plumbing in commercial establishments is often much sturdier than it is in homes due to its size and installation process. However, it is still susceptible to occasional issues that need to be remediated by a professional company.
Here at Curtis Plumbing, we offer a variety of commercial plumbing services, including drain cleaning, repiping, sink installation, and toilet repair. We serve both homes and businesses in Valrico, Brandon, and Riverview, FL.
Signs that your plumbing needs to be replaced shouldn't be ignored. Here, we'll cover 3 signs to be aware of that could mean it's time to replace your commercial plumbing.
---
1. Poor water volume could be indicative of corroding pipes.
If you've noticed poor water volume in your toilets or sinks, it may mean you have some corroding pipes on your hands.
Inevitably, galvanized steel pipes will degrade over time. This degradation leads to the narrowing of your pipes, which will result in a reduced water volume.
Reduced water volume affects your sinks, toilets' refill rate, and shower pressure. To remediate poor water volume, our team has comprehensive repiping services that will help your commercial establishment achieve optimal water volume.
With new pipes installed, we perform pressure testing to ensure there are no leaks present and that they are in working order.
---
2. Mold on your bathrooms' ceiling and walls may be a sign of a leak.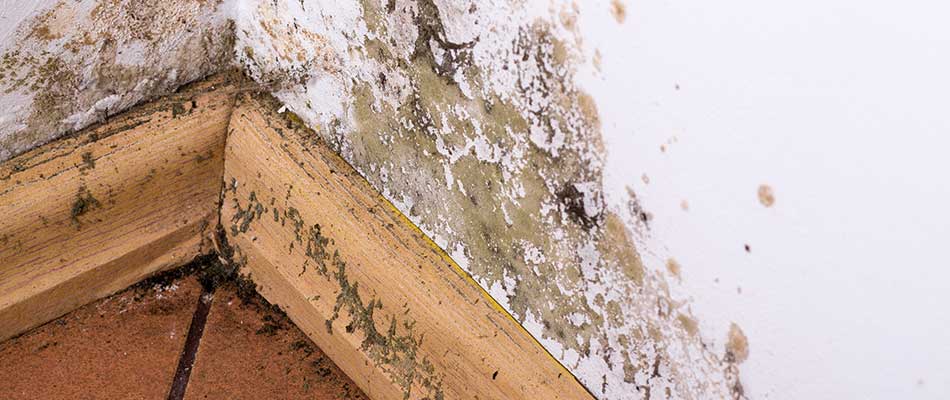 If there is mold present in your business's bathrooms, it may be a sign of a leak. Mold may be present on your bathrooms' ceilings, walls, or floors. If you're unsure of common signs of mold, here are a few to be on the lookout for:
A musty smell
Ants, as they tend to flock to moist wood
Cracked or loosened tiles
Spongy or otherwise unstable floors
Gaps in the caulk or grout
The muddy appearance of tiles
If you notice visible mold or any of these signs of developing mold, you likely have a leak in your commercial plumbing system. Contact our team for our leak detection services before the problem becomes costly to remediate. From there, we will fix and replace the necessary components depending on the state of your business's plumbing system.
---
3. If your commercial plumbing system contains lead or cast iron pipes, it may need to be replaced.
Depending on when your building was constructed, your plumbing system could contain cast iron, lead, or galvanized steel pipes. Today, professional plumbers mainly use materials like brass, copper, or PVC.
While these materials used in older plumbing systems are generally long-lasting, you may have to get them replaced to comply with government regulations.
With older plumbing systems, exposed pipes can sacrifice the quality of your water. Determine the materials your plumbing system is constructed with. From there, we can replace your entire plumbing system so you can guarantee the safety of your employees and customers.
---
Is it time to replace the plumbing in your commercial establishment? Call us.
If you have noticed any of these signs, it may be time to replace the plumbing in your commercial establishment. Our team of trained plumbers is prepared to diagnose issues and provide you with transparent quotes for the plumbing work that your business requires. We work efficiently to help you resume your normal operations. Call us today at (813) 672-4111 for commercial plumbing services in Valrico, Brandon, Riverview, and the surrounding areas.