A clogged drain is normally easy to spot. You can normally determine you have a clogged drain based on the following signs:
A slowly draining sink
An unpleasant smell
Toilets that back up rather than flush
Though a clogged drain may be easy to spot, you may be unsure of where the clog came from. No matter the culprit of your clog, we are prepared to help. Our team of expert plumbers offers drain clearing and other plumbing services to residential and commercial properties located in and around Valrico, Brandon, and Riverview, FL.
Our team at Curtis Plumbing wants to help you avoid the headache that a clogged drain can cause at all costs. Check out these five items you should never put down a kitchen or bathroom drain.
---
1. Flushable cat litter can damage your septic system.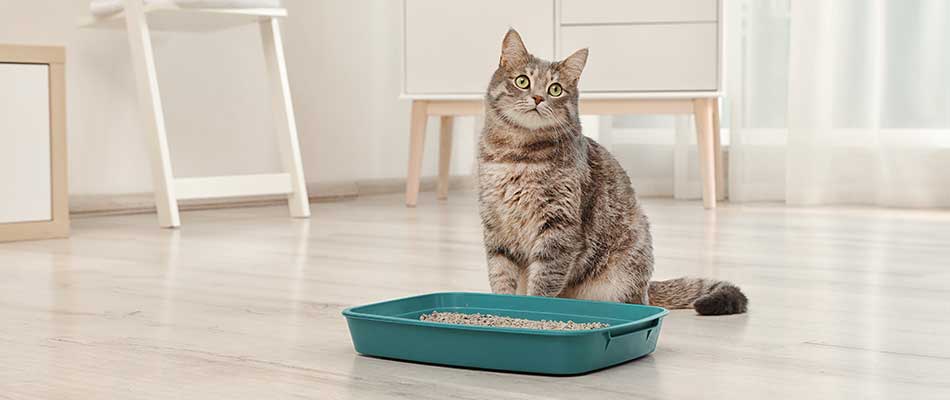 You may purchase flushable cat litter in hopes of an easy cleanup process. Even though it's marketed as flushable, we recommend you avoid flushing this kind of cat litter down the toilet. It has been known to damage septic systems and creates clogged drains that are costly to repair.
In addition to damaging your septic system, flushable cat litter can also contaminate the waterways it enters. Most water treatment plants aren't prepared to handle the pollutants that can be present in cat excreta.
Don't allow potentially toxic cat litter to make its way into waterways and the surrounding environment. In extreme circumstances, spoiled cat litter can infect marine animals and cause fetal development disorders and brain damage in humans.
---
2. Oils, fats, and greases can negatively affect your kitchen plumbing.
When you're cooking a homemade meal, you may debate over what to do with excess amounts of oil, fat, and grease. A tempting solution is often to wash it down your kitchen drain.
However, doing so can create thick globs that stick to your kitchen's pipes. Eventually, nothing will be able to pass through them, leaving you with a serious clog. It's best to place meat fat and other similar substances into a jar, let them cool off, and dispose of it in your trash.
If you have regularly washed oil, fat, or grease down your drain, your kitchen pipes may require professional drain cleaning services. Contact us today if you suspect your kitchen requires the attention of an expert plumbing company.
---
3. Paints, solvents, and cleaning agents can damage your pipes and decrease the effectiveness of sewage treatment methods.
Certain chemical substances, including paints, solvents, and cleaning agents, can not only damage your pipes, but they can also decrease the effectiveness of sewage treatment methods. If you aren't sure if it can be washed away, it probably shouldn't be.
To avoid risking damage to your septic system and health, follow manufacturers' recommended disposal methods.
---
4. Paper towels and cotton balls will clog your kitchen and bathroom pipes.
Because paper towels and cotton balls are biodegradable, a lot of consumers think that they can be washed down a kitchen or bathroom drain without any consequences. However, these products don't dissolve instantly. In fact, they are designed to absorb water, so even small pieces will quickly clog your kitchen and bathroom pipes. Simply throw these paper products away rather than washing them down your homes' sinks.
---
5. Baby wipes can cause large clogs in your pipes and block drains.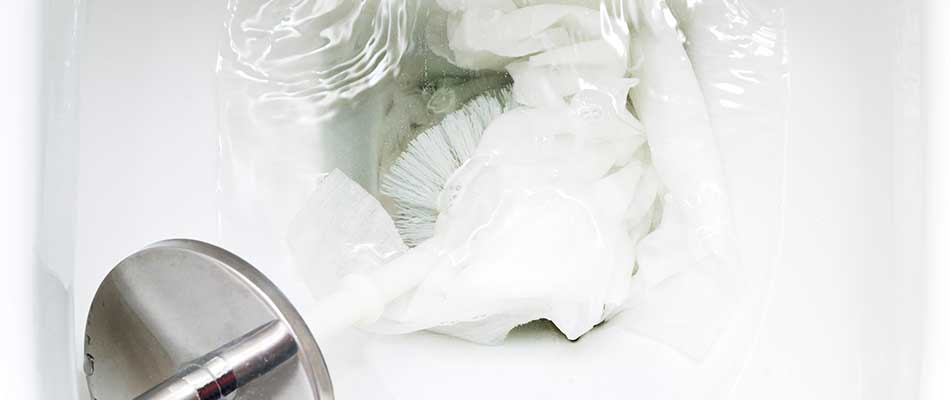 Never attempt to flush baby wipes down the toilet, even if they are advertised as flushable. These wipes do not disintegrate as quickly as toilet paper, and they will build up in your pipes to cause large clogs and block drains. Instead, it's recommended to throw them away and keep them from getting into your plumbing. Wipes can be particularly harmful if you're on a septic system.
---
Are you experiencing issues with a clogged drain? Contact our expert plumbing company today.
If you are experiencing issues with a clogged drain, contact our expert plumbing company today by calling (813) 672-4111. We can unclog and clean drains to ensure they can keep up with your property's water usage. Our professional plumbing services are available to both residential and properties located in Valrico, Brandon, Riverview, and the surrounding areas.