Plumbing systems in your home can be extremely confusing and take a delicate hand and extensive professional knowledge to understand. However, homeowners try to save a dollar here and there by doing home improvement projects that they really should not. But, One minor mistake in plumbing can result in thousands of extra dollars in damage.
Instead of trying to solve the plumbing problems in your home, leave these to a licensed and insured professional, such as Curtis Plumbing. Your wallet will thank you in the end! Here are six plumbing problems homeowners try to fix, but could add significantly more problems if they do!
Problem #1: A Pipe Burst or Leak
Trying the DIY method will lead to more damage than good. Types of Damage that could result from homeowners taking this problem on include holes in your wall, flooding, and mold from water exposure. Trusting a professional plumber to get the job done will certainly minimize damage to your home and get the repairs done quickly.
Plumbers have access to tools that allow them to detect your leak or a pipe burst non-invasively. Then, they are able to start repairs immediately at the root of the problem. Additionally, experts have tools on hand that allow them to remove or fuse the piping back together as they need to repair the problem.
Problem #2: Clogged Drains
There are many items on the market for homeowners to go and grab at a moment's notice when water starts draining slowly in their sink or shower. These chemicals and snakes are intended to aid homeowners in alleviating clogged drains. What homeowners actually end up doing is pushing the blockage further into the drainpipe, causing even more damage and problems for the plumbing system.
So, what is the solution? Plumbing companies, such as Curtis Plumbing, have experts trained to locate and handle clogged drains in your household. They will completely rid you of your plumbing blockage using proper methods and chemicals that are safe for your home's plumbing system.
Problem #3: Replacing a Spigot
Another common household plumbing issue can be with the spigot on the exterior of your home. Over time, this fixture may need to be replaced due to deterioration or malfunction. It may seem like an easy swap--take off the old one and put on the new one. However, as we have seen, plumbing issues are not so simple.
There is a high chance that taking your spigot off yourself can cause exterior damage to your home, depending on the condition of the spigot itself. Hiring a professional plumber to handle your spigot replacement is the way to go! They show up with the tools and supplies necessary to carefully remove and replace the spigot, while avoiding damage.
Problem #4: Replacing a Toilet
Replacing a toilet can be done in a few easy steps. You follow the steps carefully to remove the toilet and then reverse the steps to replace the toilet with the new model. Steps in the process include siphoning water, shutting off the water line, unbolting the base, removing the tank, and lifting out the base.
The steps may seem straightforward and easy for any DIY homeowner to take a crack at. But, did you make sure it was level? Did you seal it properly? You will find out in a month or so when a slow leak due to lack of precision leads to excessive water damage and mold issues in your bathroom.
Avoid the hassle! Your plumber will thank you for calling them from the beginning rather than calling them to fix the mess that could have been avoided. Plumbers are experts in removing and replacing toilets.
Problem #5: Replacing/Installing a Water Heater
When dealing with a water heater, you are working with several different utilities at once. Water heaters are in need of water, electricity, and gas to function.
Are you an electrician or a plumber? Are you familiar with working around gas lines? One small misstep can mean a world of issues for you or your home if you have no experience with the safety measures that go into working around utilities.
Hire Curtis Plumbing to handle the job! Your water heater needs to be properly installed and checked prior to being used. Your plumber has the tools and skills to install your new unit correctly.
An important reason why it is important to use a professional plumber when installing a water heater is that they are aware of all building codes that need to be followed when installing your unit.
Problem #6: Installing a Filtration System in Your House
Installing full house filtration systems require an understanding of the entire plumbing system in the home prior to installation. Working one-on-one with a licensed plumbing company means having new water in your home that is safe, clean, and accessible.
One other item to note is that, just like with installing a water heater, plumbing companies are required to meet specific building codes when installing your filtration system.
Contact us for your plumbing needs.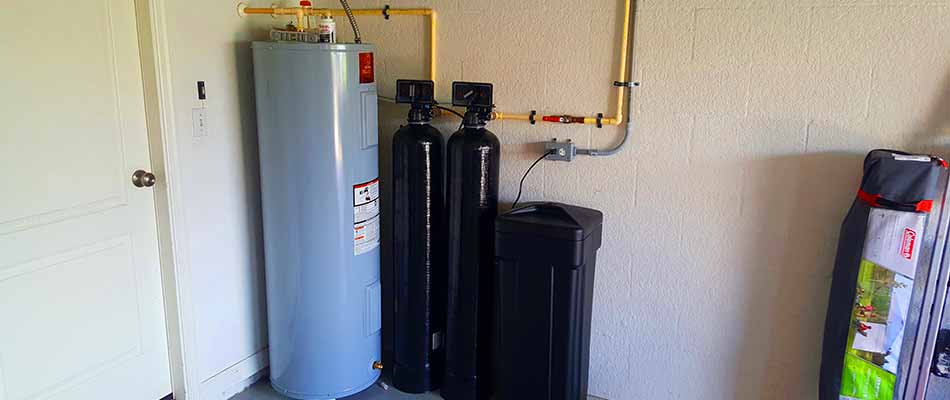 Being hands-on is an invaluable skill that comes in handy for many tasks around the home. However, deciding to be a plumber for a day is a DIY activity that may not be the best idea. The amount of damage you can do to your home far outweighs the amount of money you could spend by hiring a professional.
At Curtis Plumbing, we are experts in the field of plumbing and can take care of your plumbing needs! We can be contacted at (813) 672-4111.