Over time, all plumbing fixtures eventually become worn or faulty. Even that bright, shiny kitchen or bathroom faucet that you love so much will one day begin leaking or making loud squeaky sounds. But when it breaks, how do you know whether to repair or replace.
Determining whether to repair or replace your faucet requires basic knowledge of how a faucet works. This can aid in knowing whether to repair or replace your damaged faucet. For example, if your faucet is dripping, squeaking, or exhibiting irregular water flow, repair may be in order. However, if you're noticing an unending string of problems, high water bills, or if there's physical damage, a replacement could be your best option.
---
When it may be appropriate to repair your faucet.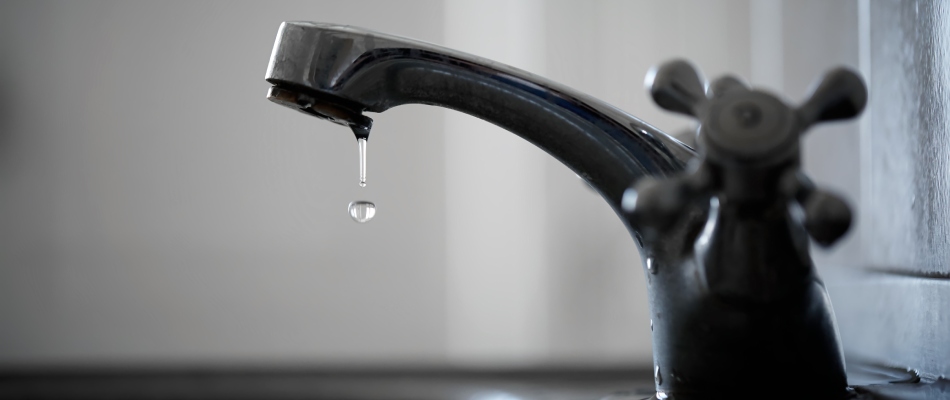 While sometimes salvaging your faucet is simply not an option, there are other instances where repairing it is the best way to go. Here are a few cases where a repair should get the job done:
Your faucet is dripping. You can usually solve the problem of a consistently dripping or leaky faucet with a simple repair. Either tightening loose parts or replacing worn-out parts should stop the dripping. However, if the problem is an internal part, it might be time to replace it.
The faucet has a squeaky handle. Often loud handles just call for greasing the squeaky parts of your faucet. However, if lubrication doesn't work, it could mean bigger issues such as worn threads or a worn-out valve stem, either of which would warrant replacement.
Your faucet exhibits irregular water flow. If your faucet alternates between high and low pressure, it could mean a clogged aerator filter or that air is collecting in your water lines. This is something a plumber can usually fix without having to replace your faucet.
If your property is fitted with high-end faucets, it may make sense to get it repaired, even if it's a more complex repair. A licensed plumber should be able to help you decide whether the cost to benefit ratio merits salvaging the faucet.
Using the wrong tool on your faucet can turn a minor faucet repair into a replacement. That's why it's best to seek the help of a licensed plumber.
---
Instances that necessitate faucet replacement.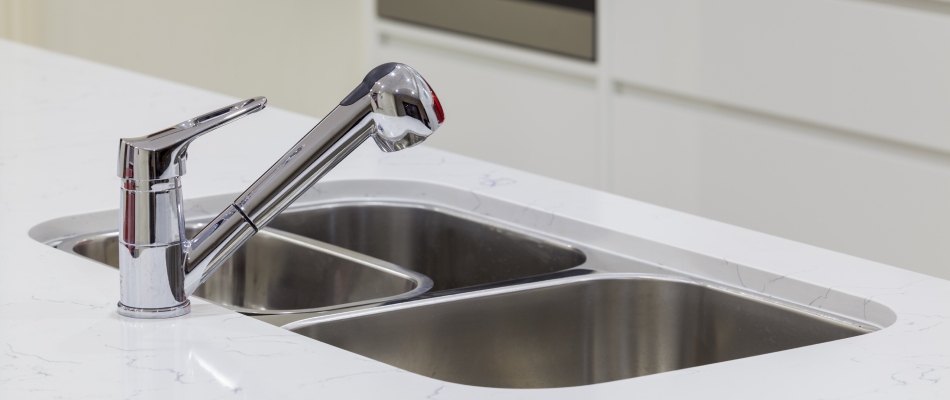 If you notice that you're spending money on faucet repairs month after month, it might be better to replace it. Alternatively, if your faucet uses excessive amounts of water and results in increased water bills, this is a sign it could be outdated and in need of replacement.
Sometimes it's not your faucet that's broken or needs replacement but your entire counter or sink. When this happens, you'll often need to purchase a new faucet anyway to match the aesthetic of your new sink or countertop. Similarly, you may need to replace your faucet if you're updating your kitchen or bathroom.
---
Whether your faucet needs to be repaired or replaced, we can help. Contact us today!
As your faucet ages, it will inevitably begin showing signs of wear and tear. When this occurs, it's not always easy to know whether to repair or replace your faucet. But the good news is our experienced technicians are trained to know whether your faucet damage warrants repair or replacement, and we're here to make it easier for you.
We offer high-quality faucet repairs and installations to property owners in Riverview, Brandon, Valrico, and throughout the surrounding areas of Florida. If you have a damaged faucet, let us help. Give us a call today at (813) 672-4111 to schedule an appointment! We look forward to working with you to help you solve all of your plumbing needs!